Projects
The Modern Home
Haubenbiglstraße 9, 1190 Vienna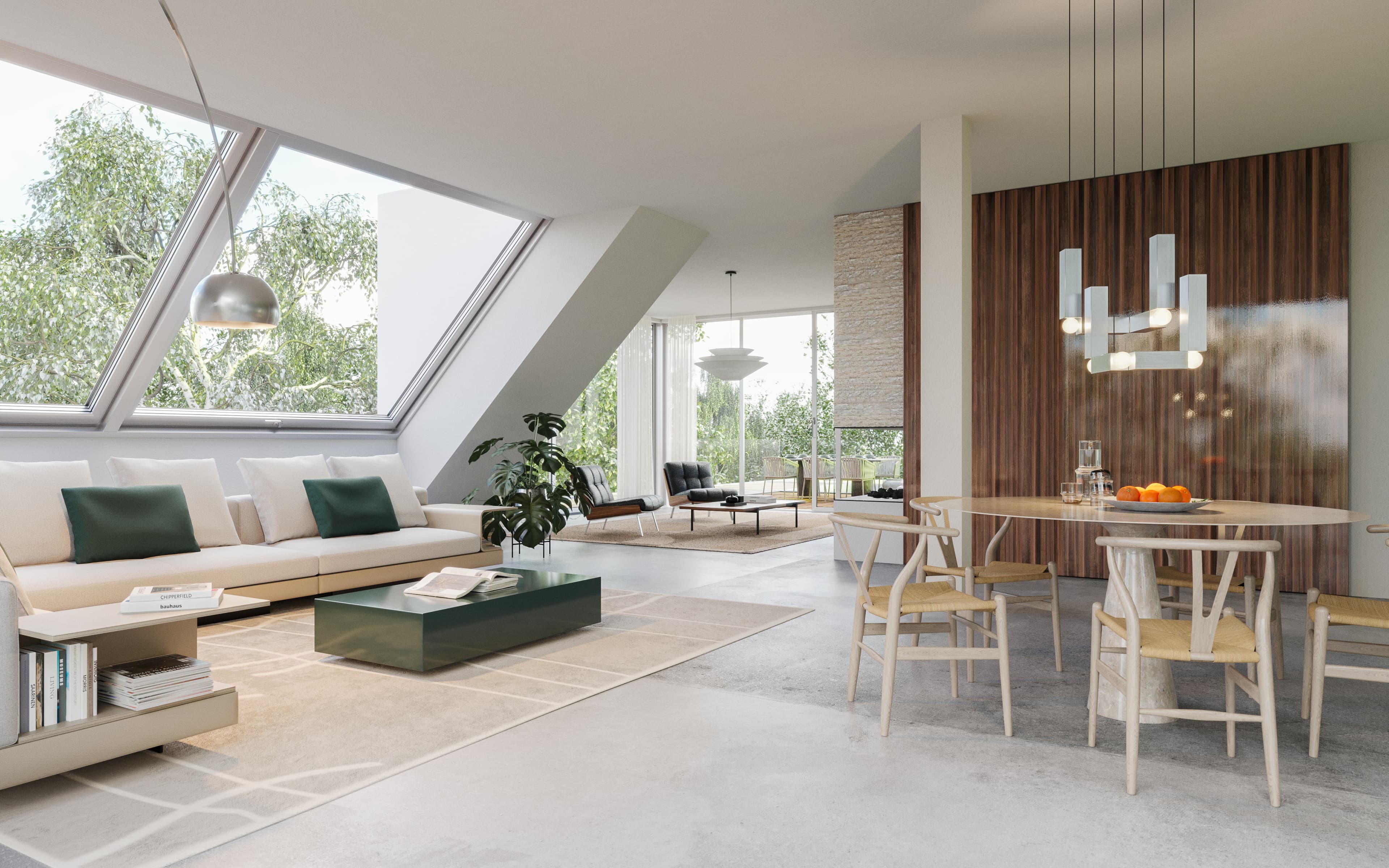 Intro
Urban flair meets natural beauty - Being at home on Haubenbiglstraße in Unterdöbling is a unique blend of natural beauty, urban convenience and cultural diversity.
Highlights
Terraces/private gardens

Air conditioning

Underfloor heating

In-house underground parking
Where nature is present, people feel at home.
"The idea of transferring design principles of Californian modernism - open floor plans, light constructions, large glass surfaces and, last but not least, flowing transitions between architecture and nature - to Vienna would certainly have pleased its most famous mastermind, Richard Neutra, who was born here: after all, he was convinced that the houses he planned were capable of putting people all over the world in a new, positive relationship to themselves and their environment." (Andreas Nierhaus, architectural historian)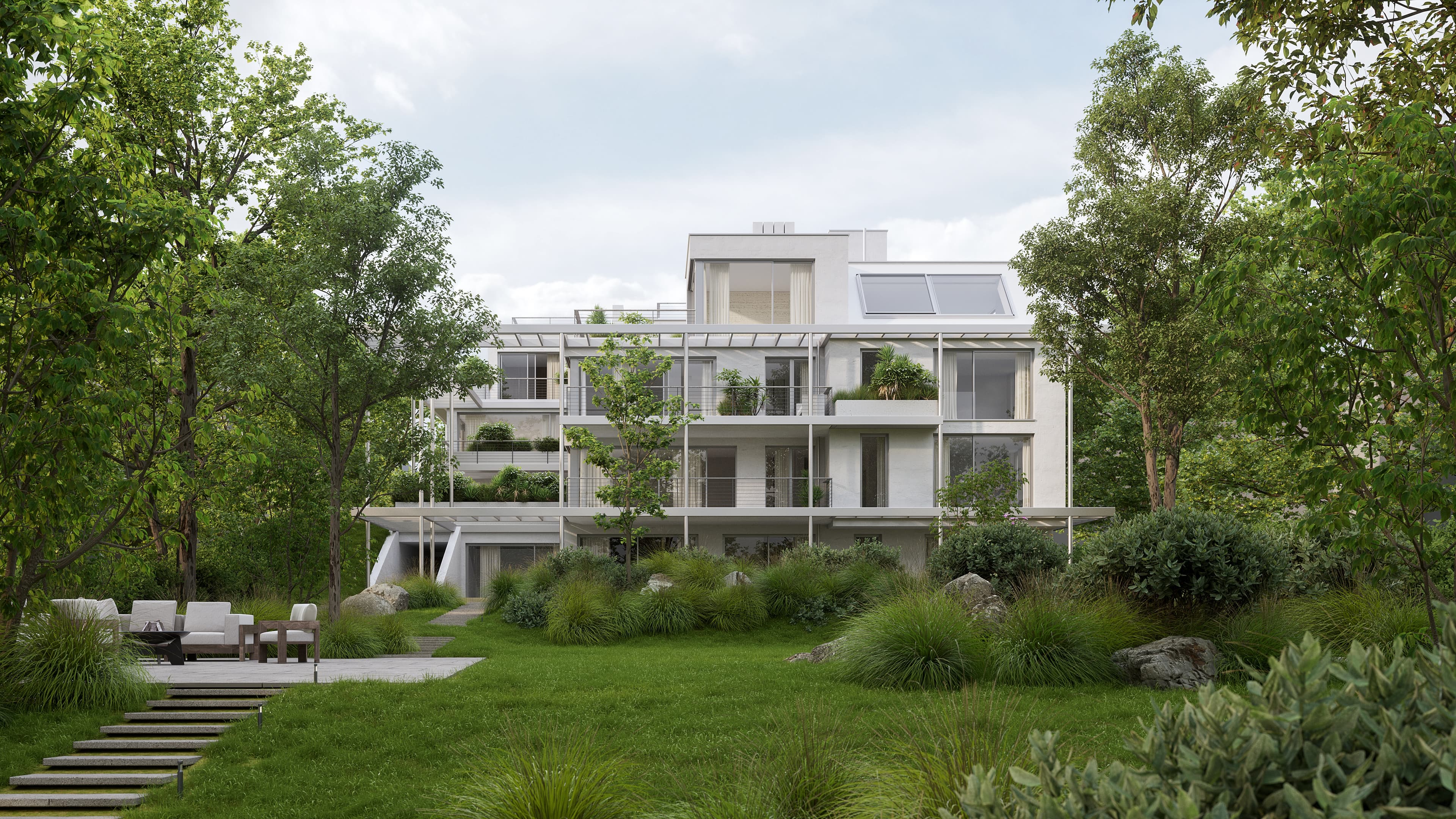 The building rises like an island above the south-sloping plot. The volume of the eight residential units (45-326 m2) adapts to the terrain and unfolds over four levels.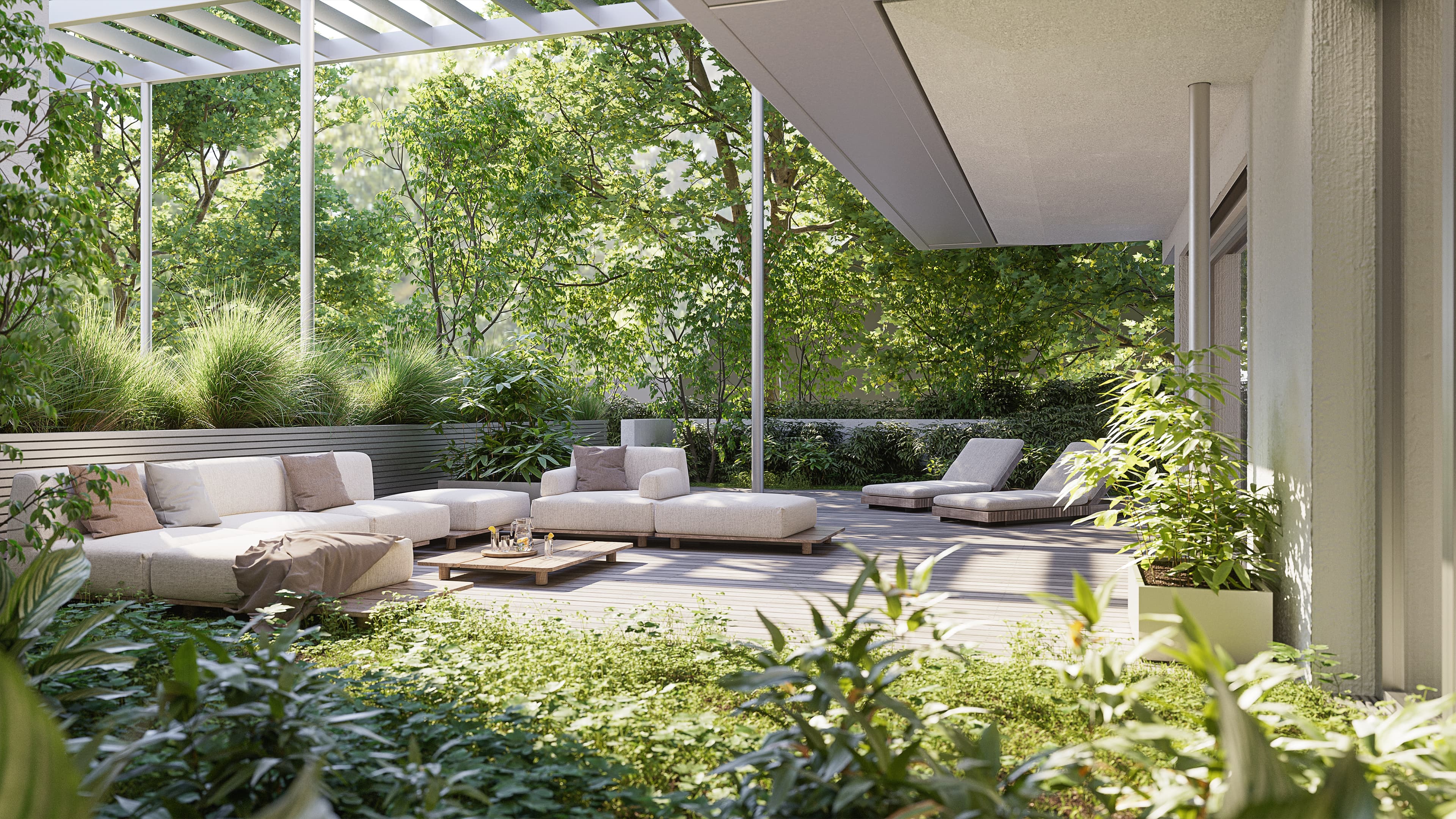 The rhythmic sequence of private gardens, terraces and the atrium creates light-flooded spaces, continuous visual axes into the park and an intimate relationship between inside and outside. Extensive floor-to-ceiling glass surfaces ensure a harmonious integration of life into nature.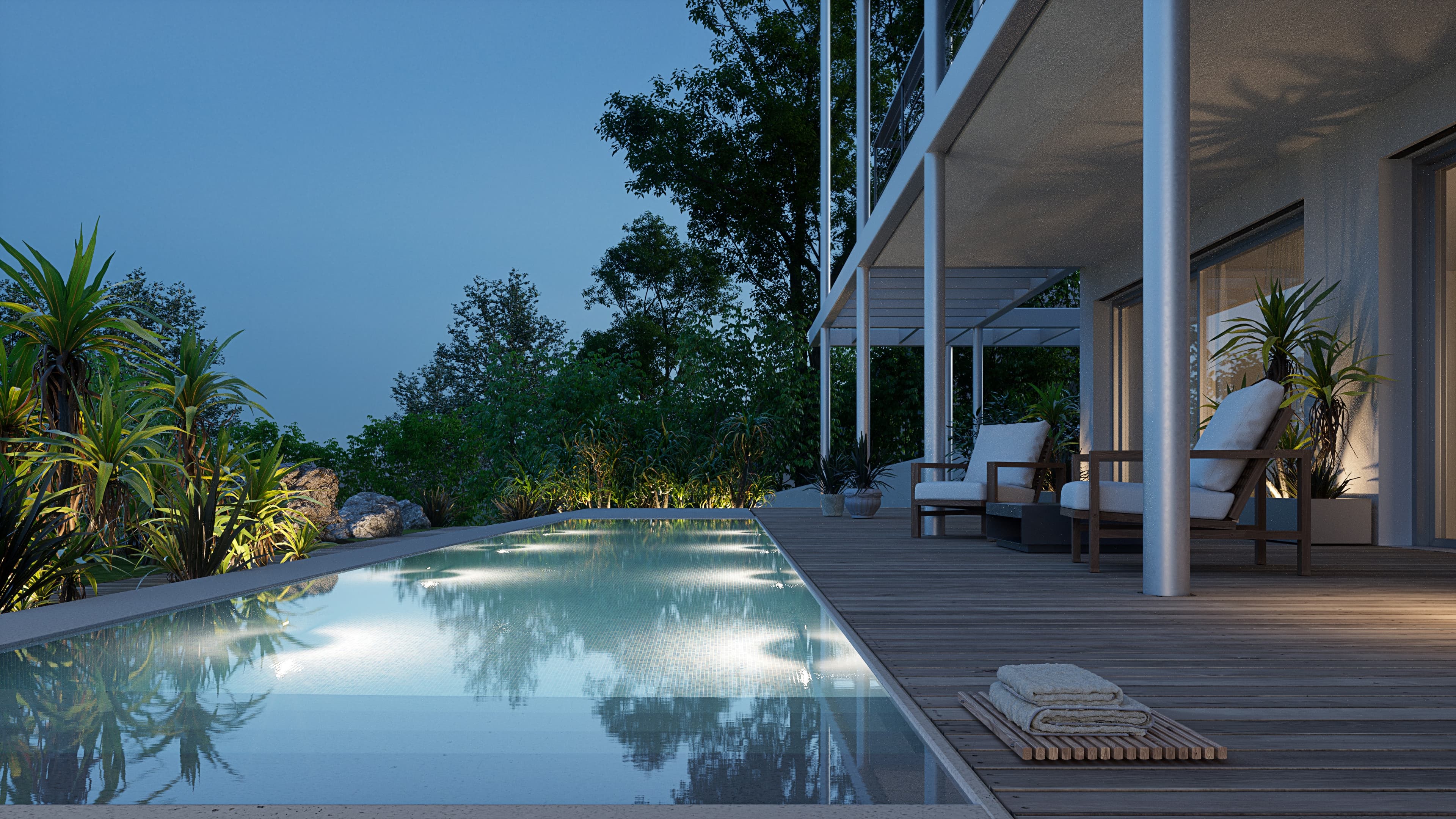 The Modern Home is nestled in a carefully designed garden landscape with natural green spaces, fire pit and shady pergola. All of this is for shared use, connected by floating stone slabs that meander leisurely through the private park.
Features
// Heat supply via brine-water heat pump, fed by means of deep probes // Cooling via surface cooling system (ceiling cooling) // Chimneys made of rammed earth (excellent heat storage) on special request // BUS system // Modern shading system // Exceptional products and materials // Great room heights up to 2.90 m // Spacious, fully furnished lobby in the entrance area for individual use // Park-like general garden // Rainwater storage tank for garden irrigation // Convenient underground car park // Mobile concierge service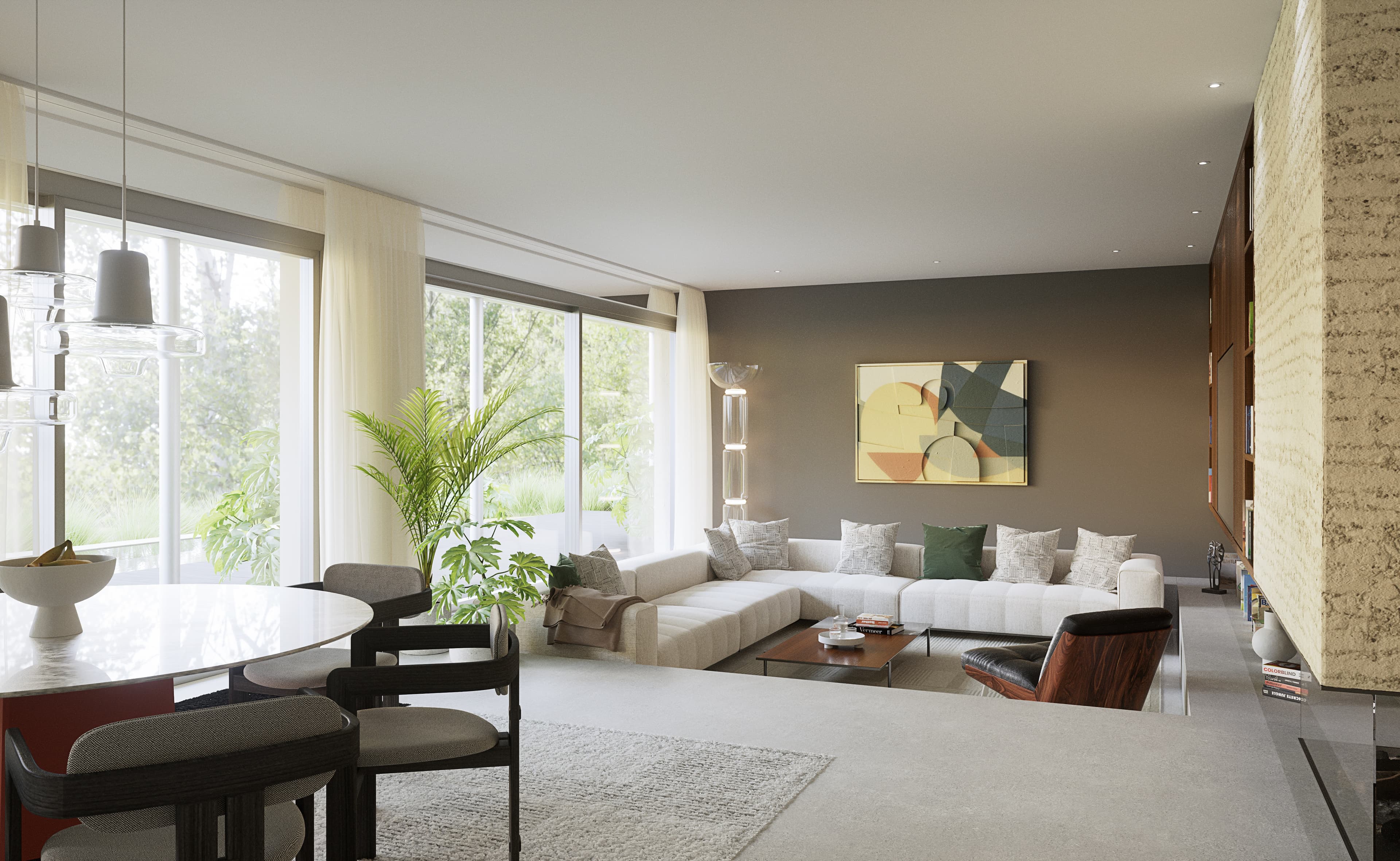 Notice
Notice
We point out that there is a close economic relationship between the seller and PIMENT. PIMENT acts as a dual broker.
Map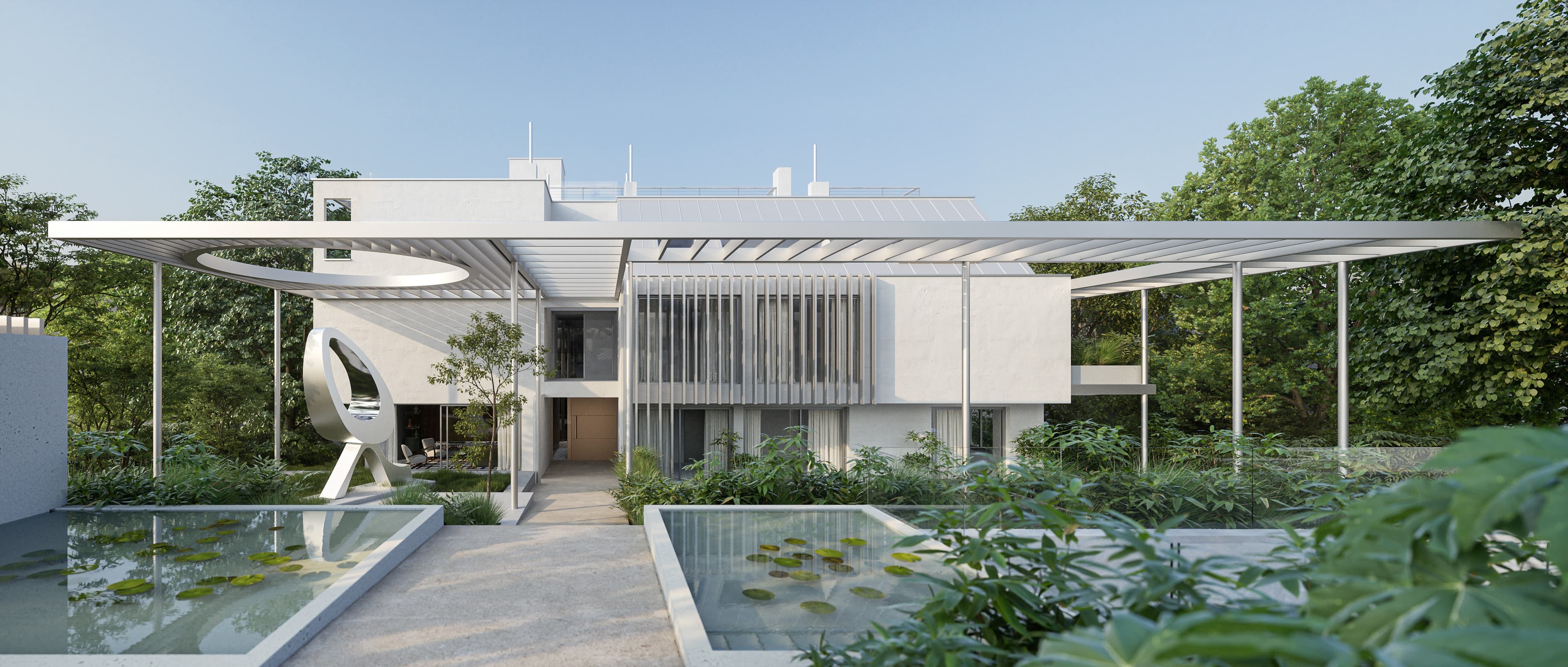 Haubenbiglstraße 9, 1190 Vienna
Shops for daily needs, restaurants and numerous wine taverns are in the immediate vicinity. Tram line 37, bus line 38A (with connection to U4 Heiligenstadt) are within walking distance.
View in Google Maps
Discover apartments
Show apartments The Modern Home