Projects
Gymnasiumstrasse 13
Gymnasiumstrasse 13 EN
Gymnasiumstraße 13, 1180 Vienna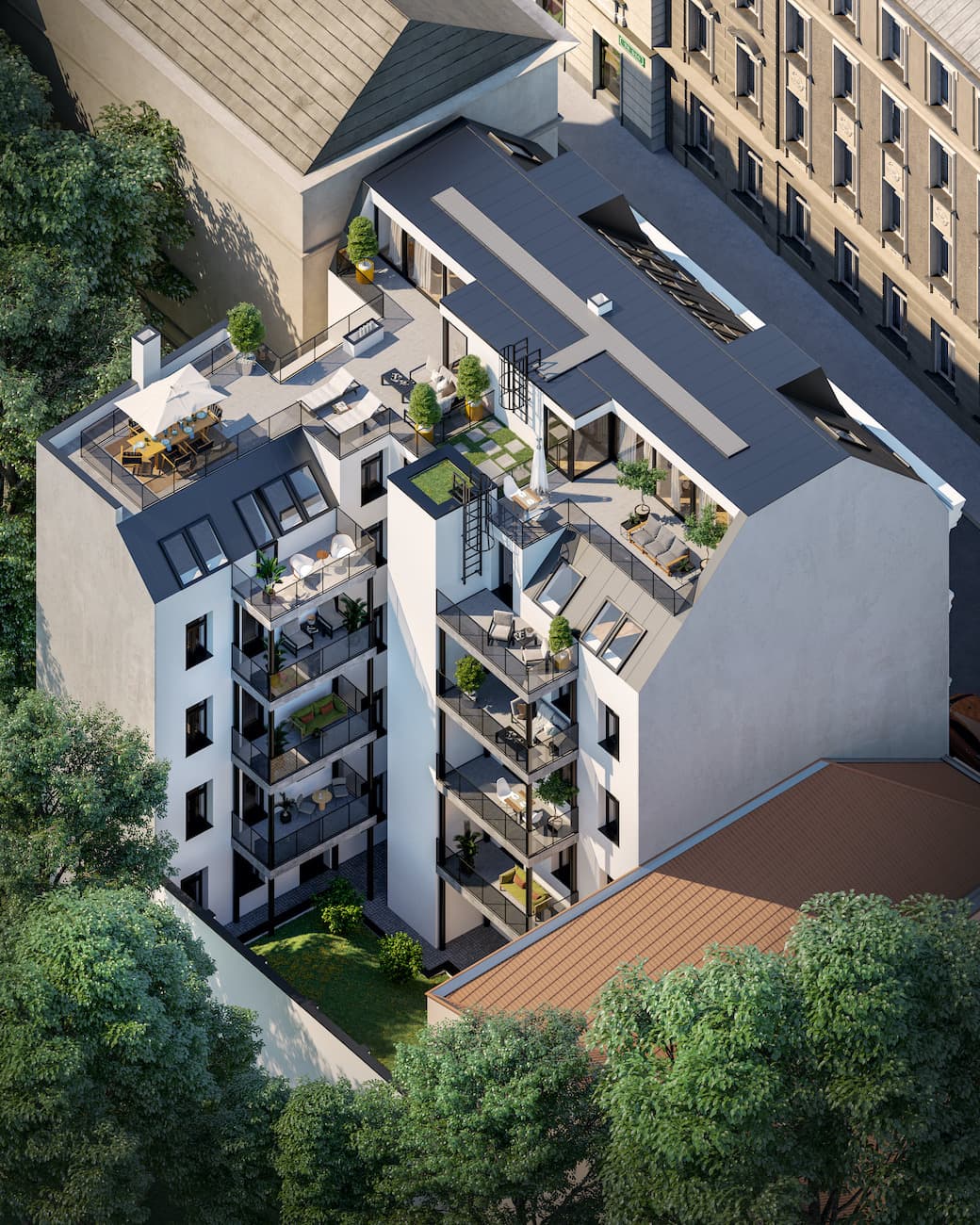 Intro
SOLD OUT! The historic old building, including loft conversion, impresses with the charm of days gone by, contemporary details and a solid building structure. Ideally located between Kutschkermarkt and Cottageviertel in the Währing district. The building was refurbished, extended and fitted out to a high standard while respecting the historic façade in order to create a perfect link between past and present.
Highlights
Energy-efficient air conditioning

Underfloor heating

Terraces/private gardens
Wohnkomfort auf höchstem Niveau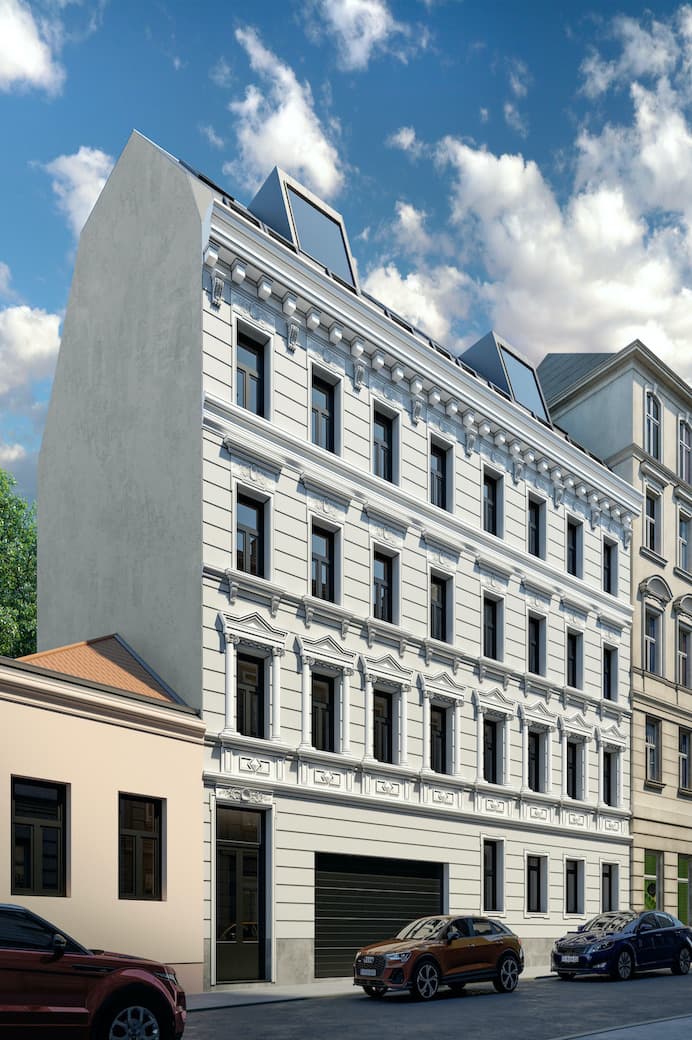 Das Wohnhaus wurde generalsaniert und um einen Dachgeschoss-Ausbau erweitert. Die attraktive Grundbeschaffenheit des Gebäudes wurde dabei erhalten und mit nur wohldosierten Eingriffen Stil, Behaglichkeit und moderner Wohnkomfort geschaffen. Die Fusion von Alt und Neu, Gründerzeit und Moderne wurde mit viel Feingefühl umgesetzt.
Im charmanten Innenhof bieten großzügige Balkone und im Dachgeschoß Terrassen mit Fernblick Wohnkomfort und einen fließenden Übergang zwischen Innen und Aussen.
Map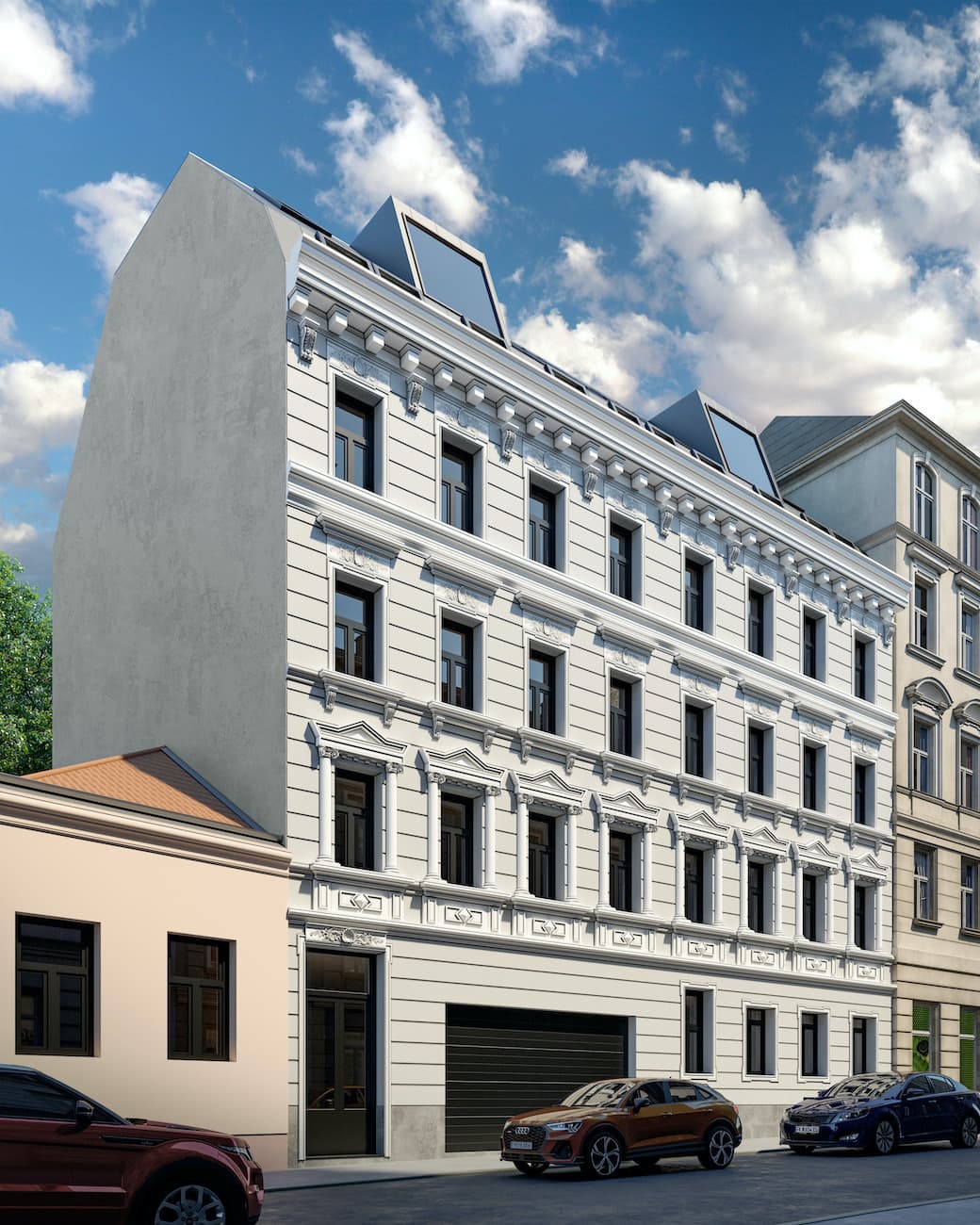 Gymnasiumstraße 13, 1180 Vienna
With excellent public transport connections (U6, 40 and 41), the city centre can be reached in just a few minutes, while the tree-lined alleyways of Währing with their cafés and quaint markets invite you to stroll and linger.
View in Google Maps