Projects
Traungasse 12
Traungasse 12 EN
Traungasse 12, 1030 Vienna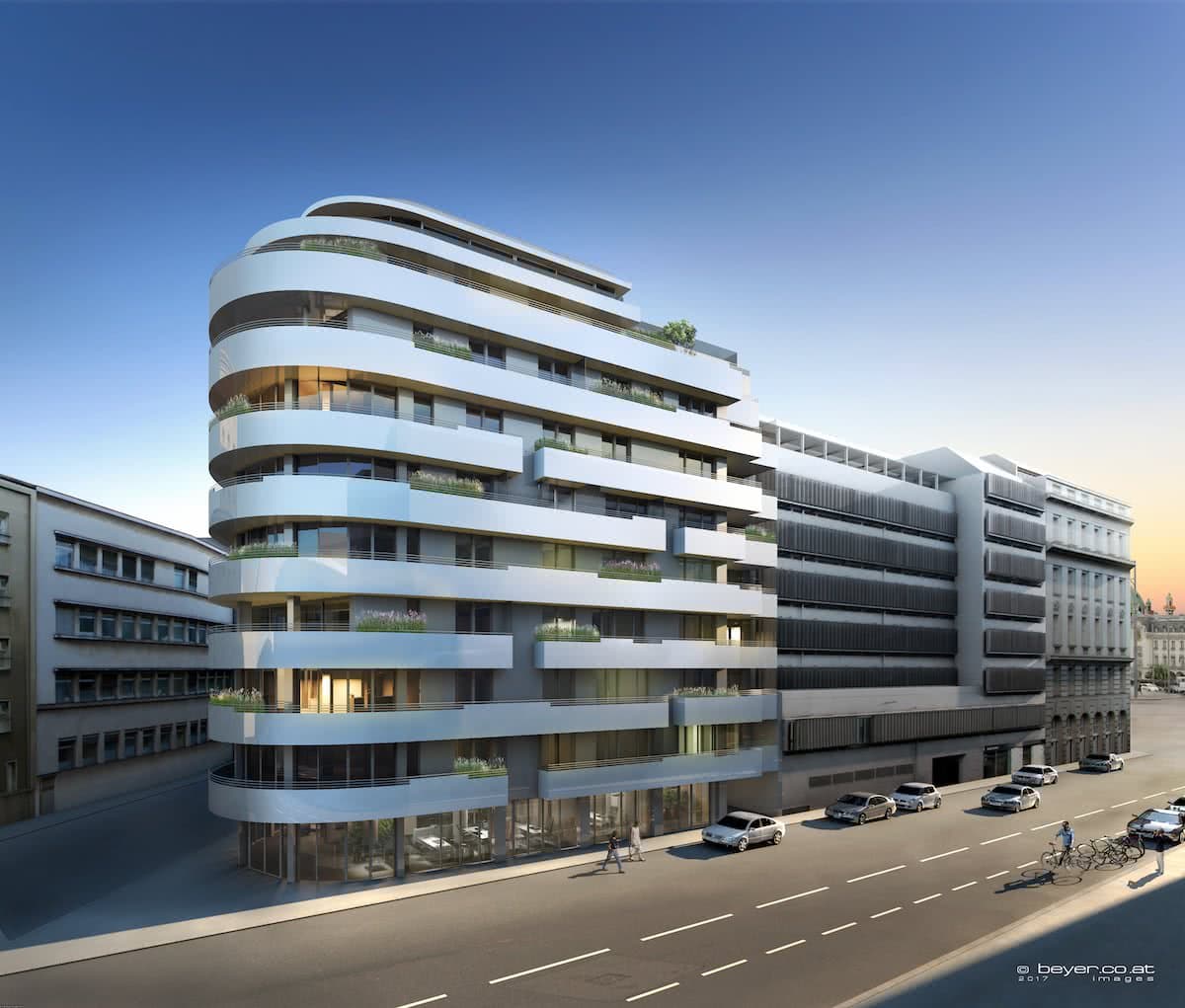 Intro
SOLD OUT! The three fronts with the curved façade give the "APARTMENT HOUSE AM BELVEDERE" residential project a unique appearance. The former commercial building was completely refurbished and redesigned and planned to meet the highest standards of modern living culture. The exclusive property project was completed in winter 2020/early 2021.
Harmonische Synergie: Wohnen & Büro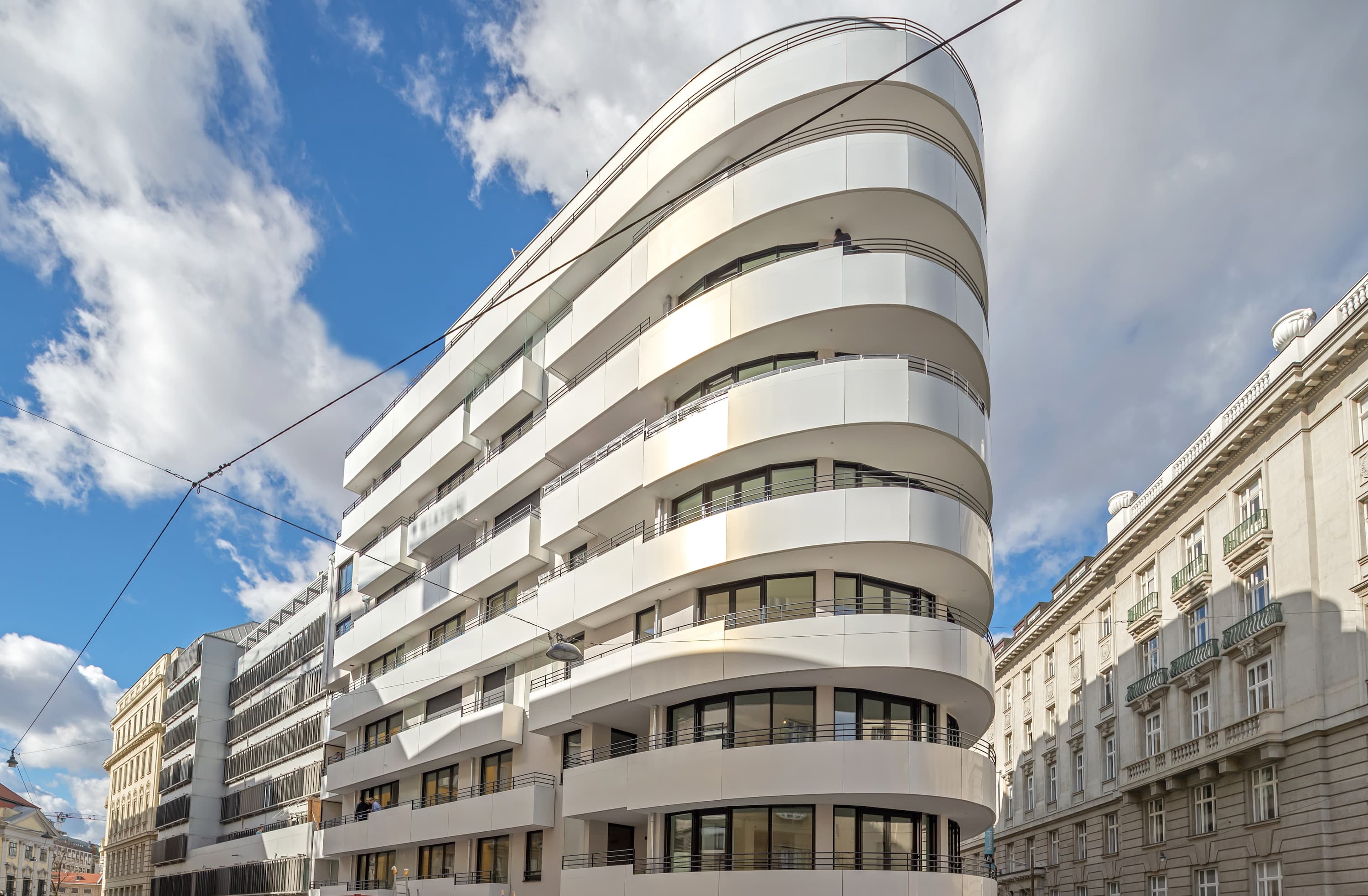 The residential building is divided into 13 levels. There is a large office area at ground level and ten storeys above with a total of 36 residential units. In addition, 32 parking spaces were created on 2 basement levels in the course of the conversion.
Map
Traungasse 12, 1030 Vienna
The 1st district, Ringstrasse and Schwarzenbergplatz can be reached in a few minutes from the Apartmenthaus am Belvedere. The best connections to the public transport network are provided by lines 71, 4A and the underground U4.
View in Google Maps