Projects
Maria-Lassnig-Straße 36
Maria-Lassnig-Straße 36
Maria-Lassnig-Straße 36, 1100 Vienna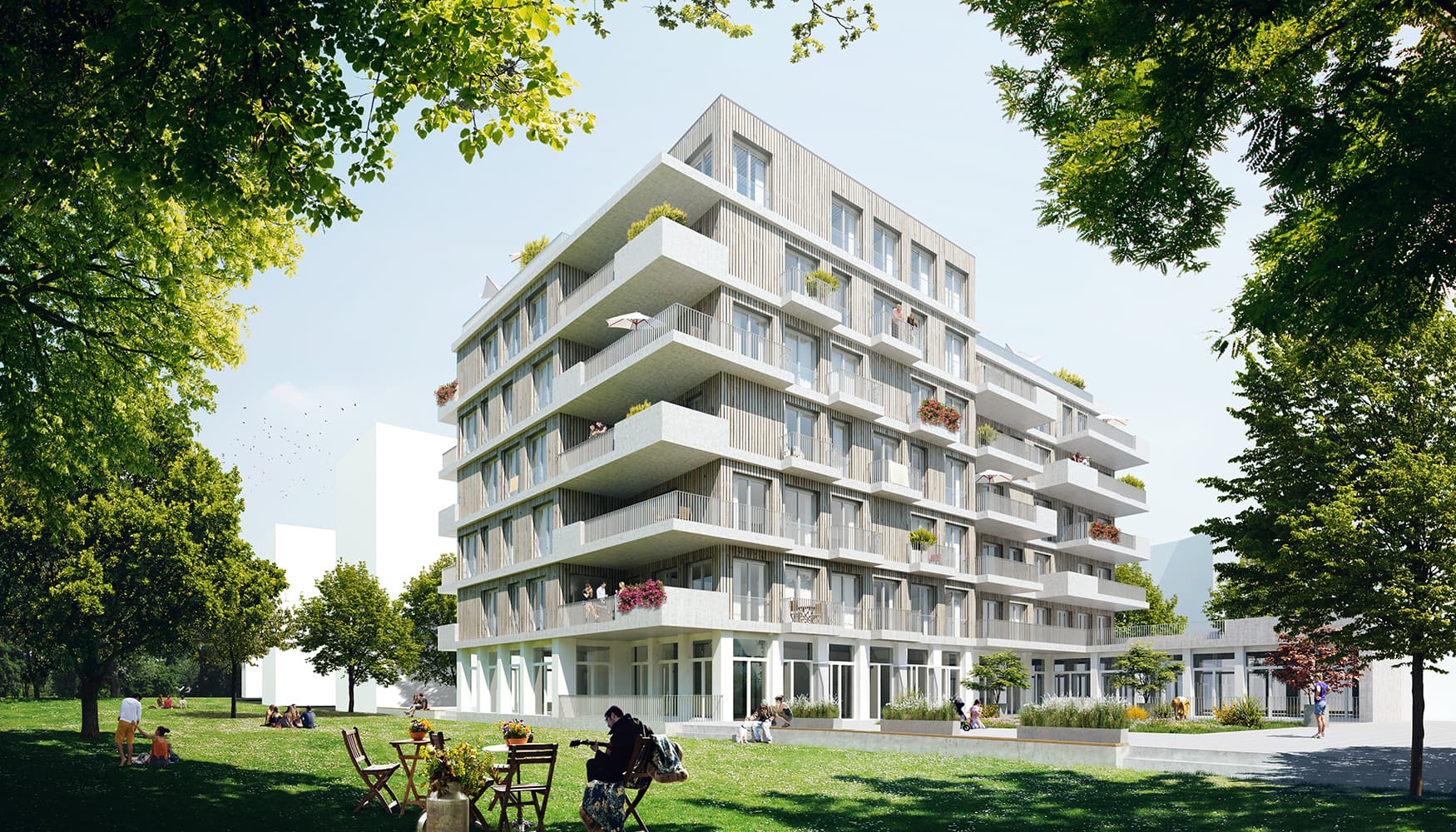 Intro
Built according to ecological principles, with a clear structure, health-conscious neighbours, a bright atmosphere and high-quality furnishings: this is the so-called "health quarter". The new neighbourhood in Vienna's Favoriten district is a place for sustainable living.
Wo Wohnen das Wohlbefinden fördert
he project on the south-eastern tip of the new district was completed in 2019.
The natural wood façade, floor-to-ceiling windows, spacious balconies and a roof terrace open to all promise well-being, light, air and sunshine.