Projects
Agnes & Leopold
Agnes & Leopold
Agnesstraße 37, 3400 Vienna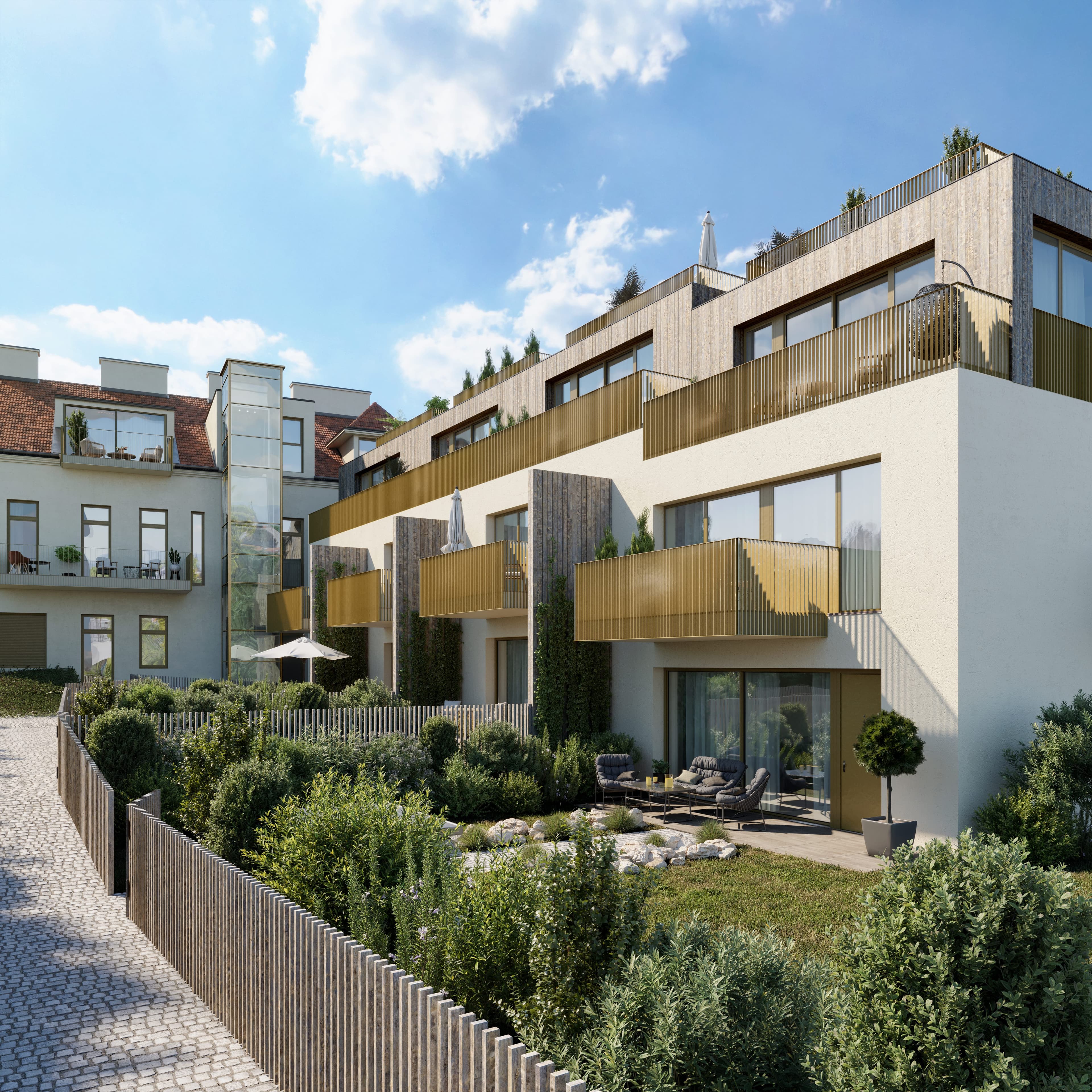 Intro
New living in the old town centre: In the upper town of Klosterneuburg, in a quiet and rural location, stands a house of original character. Built on idyllic garden land, in the midst of historic reading courtyards, AGNES & LEOPOLD represents the former winegrowing town and combines the best of many worlds. Agnesstrasse is one of the oldest settlement areas in Klosterneuburg.
Highlights
Terraces/private gardens

In-house underground parking

Underfloor heating

Air conditioning
Style symbiosis of zeitgeist and historical building culture
With great attention to detail, new life is being breathed into the 19th century foundations. The comprehensive renovation of the front building and the new construction of four courtyard houses bring contemporary elements into historical proportions. AGNES & LEOPOLD's design language - with wine cellar and elongated garden - is reminiscent of an agricultural farm from around 1900. Its historic exterior and interior building fabric is being renovated in a way that preserves the existing structure, albeit in a contemporary manner, using the finest materials.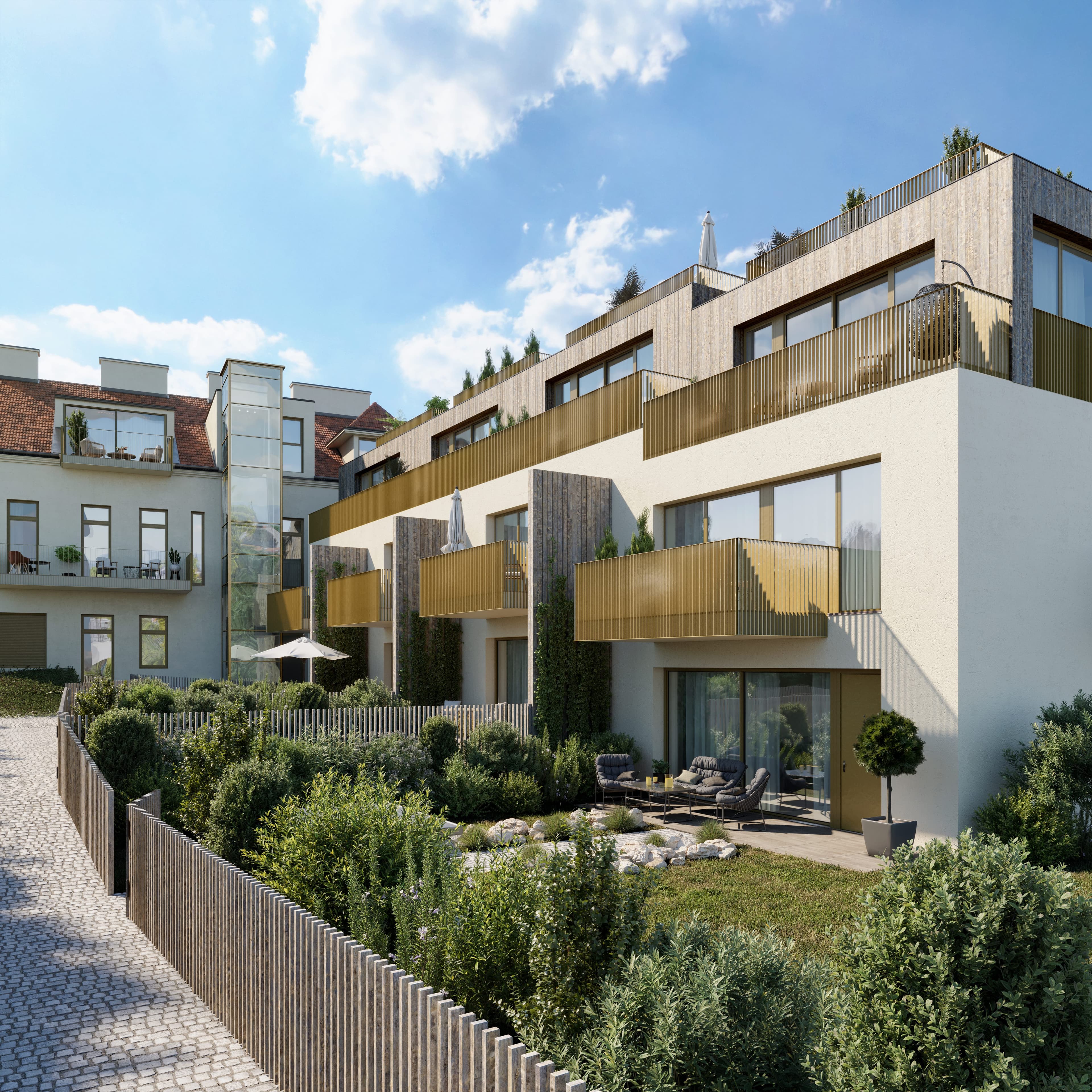 The three-storey houses
The three-storey courtyard houses, four in number, are suitable for families and multi-person households. The front of the houses is opened up to the private garden with full glazing. On the terraces of the flat roofs, the endless far-reaching view over city and countryside awaits you.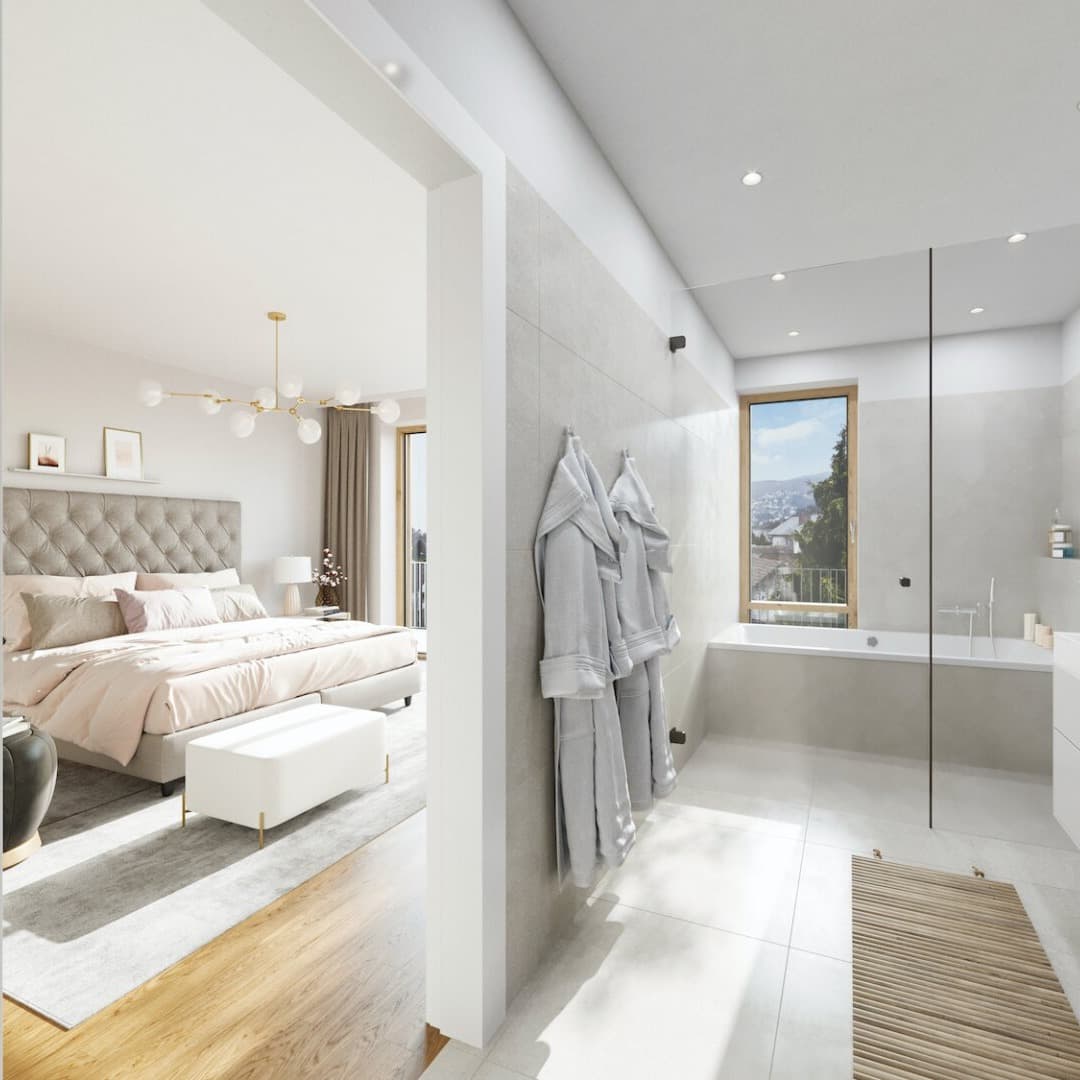 The 3 housing concepts at a glance
2 top-floor flats with panoramic views of nature, allowing unobstructed views of the surrounding landscape and the historic Upper Town. 2 stylish old building flats shine timelessly classic on the upper floor of the front building. 4 modern courtyard houses are being built in the idyllic inner courtyard, which with their small, beautiful private gardens offer a home with peace and security.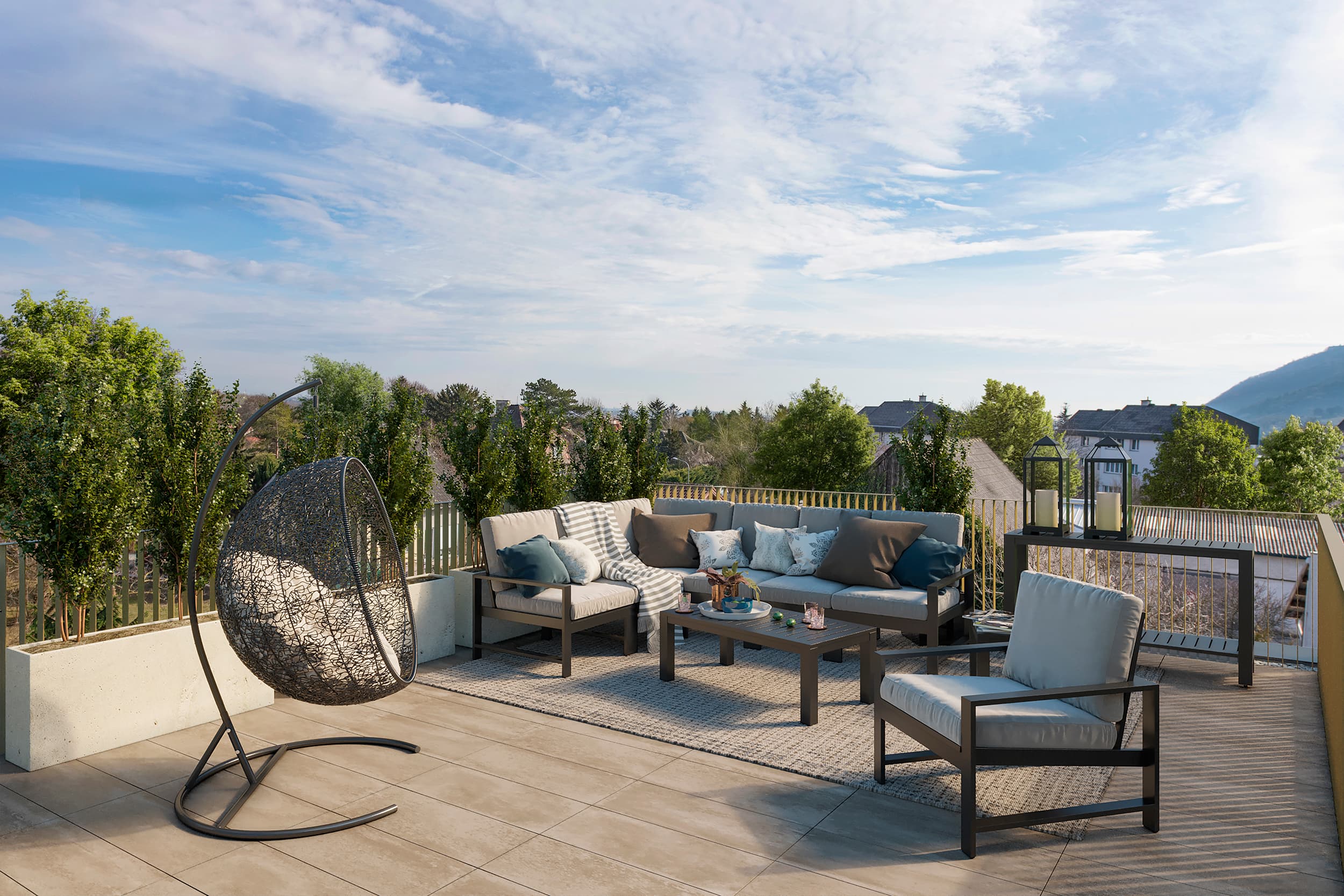 Features
Old building flats // with balconies facing the courtyard // Room heights up to 3 metres // High-quality herringbone parquet flooring // Fine sanitary equipment // Preparation of air conditioning Attic flats // Courtyard-side terraces and distant views // High-quality wooden flooring // Fine sanitary fittings // Daylight bathrooms // Floor-level walk-in showers // Electrical exterior shading // Air conditioning Courtyard houses // with gardens, terraces, balconies and roof terraces // High-quality wooden flooring // Finest sanitary fittings // Daylight bathrooms // Floor-level walk-in showers // Electrical exterior shading // Air conditioning // Elegant fine stoneware on all outdoor areas // Direct access via the building's own underground parking spaces // E-connections in the garage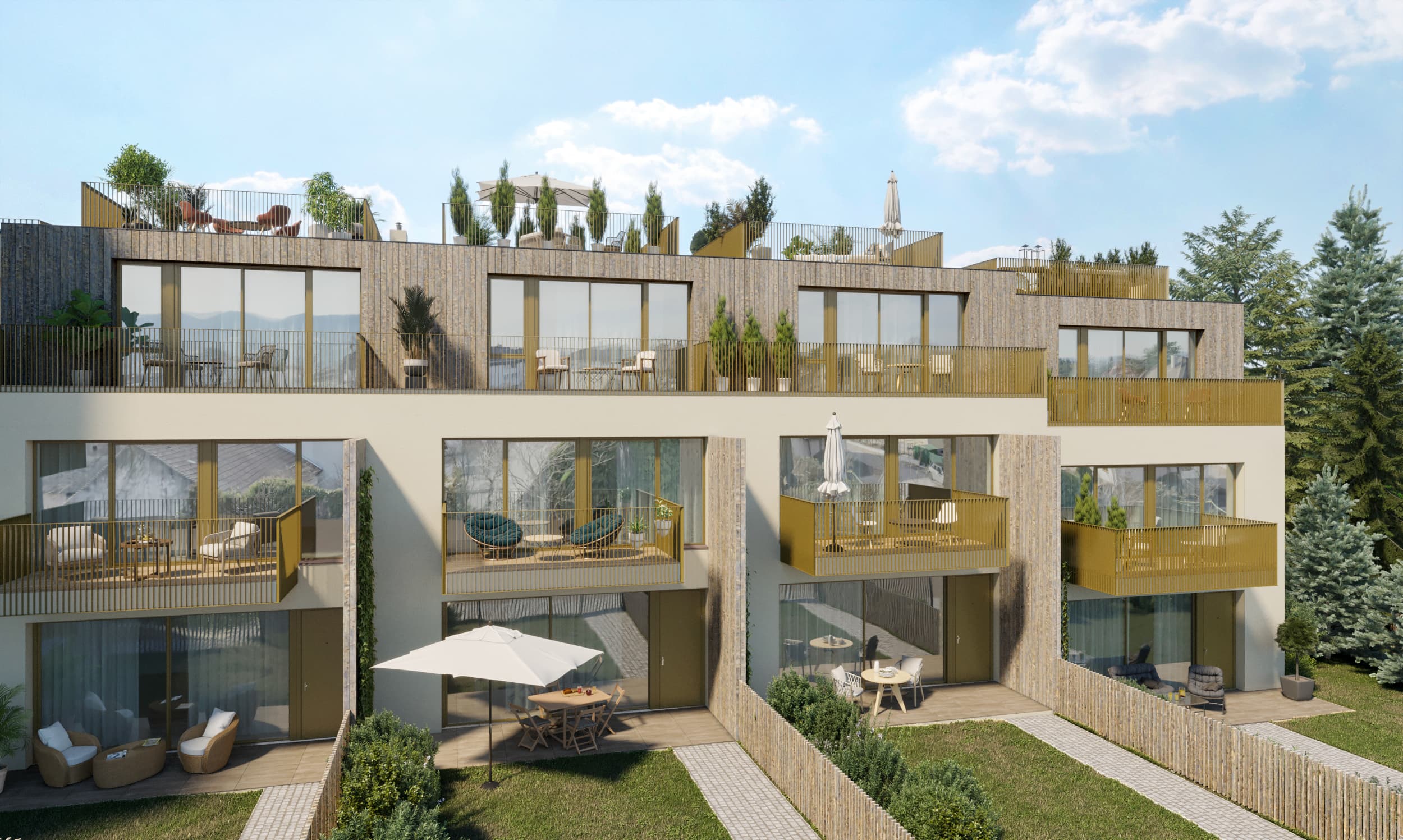 Notice
An energy performance certificate has not yet been submitted by the owner or seller after we informed them about the general obligation to submit energy performance certificates as of 1 December 2012 and requested them to be prepared. Therefore, at least an overall energy efficiency corresponding to the age and type of building is deemed to have been agreed. We do not assume any guarantee or liability for the actual energy efficiency of the offered property. We also point out that there is a close economic relationship between PIMENT and the client. PIMENT acts as a dual broker.
Map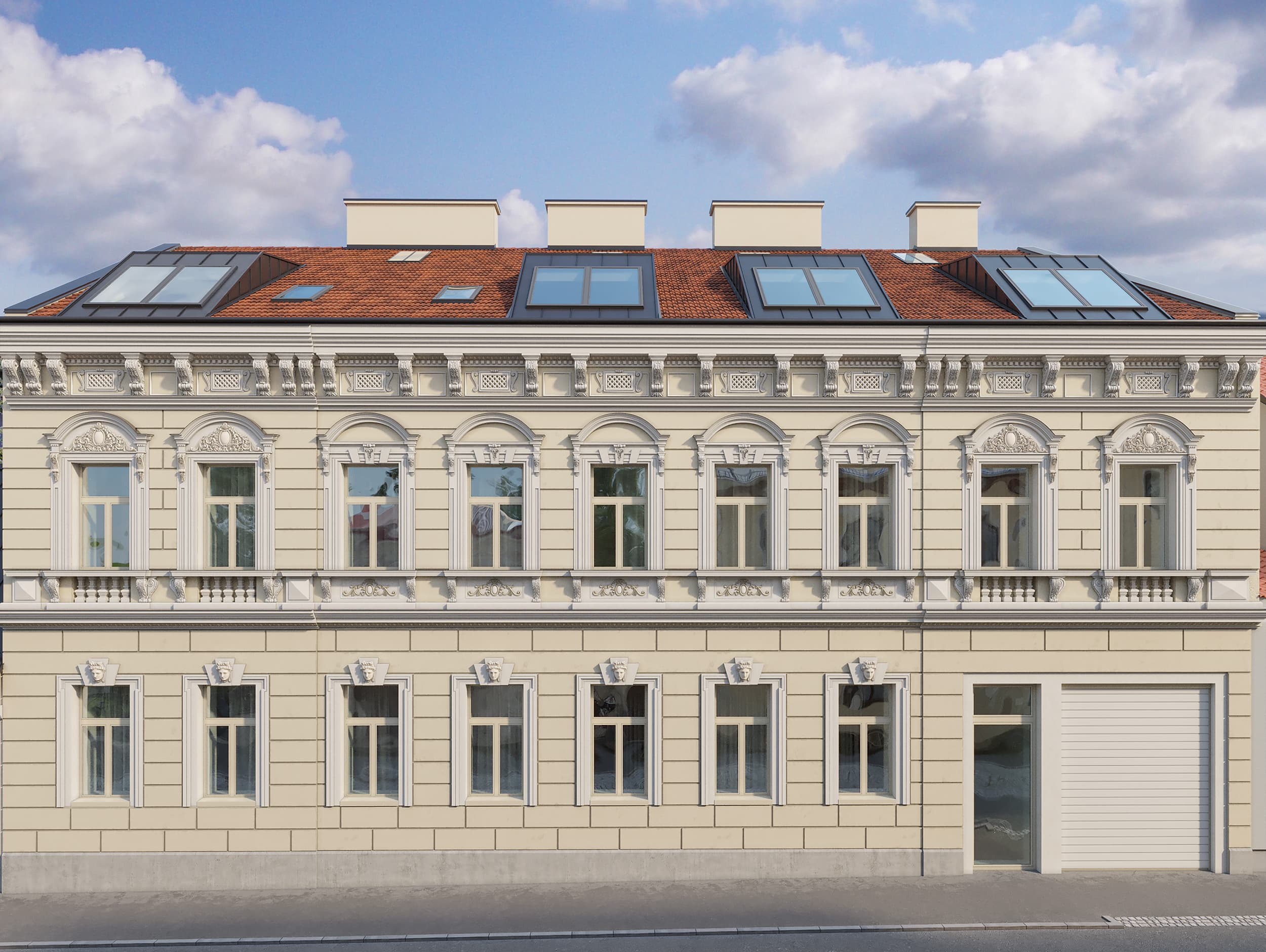 Agnesstraße 37, 3400 Vienna
Within a 10-minute walk there are kindergartens and schools, a doctor and pharmacy, supermarkets, smaller shops, cafés & restaurants. Klosterneuburg Weidlich railway station and Vienna city centre are also within easy reach.
View in Google Maps
Discover apartments
Show apartments Agnes & Leopold
Number
Area
Rooms
Open area
Floor
Price